Material tests and traceability: Licharz quality management system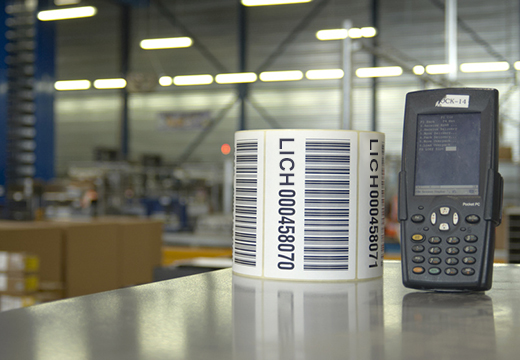 On-going quality control
To ensure a reliable and consistent quality of our LiNNOTAM plastics, we perform regular quality tests. They range from monitoring the plastic's chemical composition to testing the stress resistance of the material of our cast polyamide parts. Using various methods, we rate factors such as elongation at break, tensile strength, and flexural strength. Moreover, we test the dimensional stability of machined parts such as sheaves already during production right on the CNC machine and document the results. In the subsequent outgoing goods inspection the workpiece geometry is then recorded in detail by a touch probe using 3D coordinate measuring techniques in a separate test room.
Traceability to the first production stage
Many of our customers, who include major crane manufacturers, and their end users demand full traceability of the delivered or used parts. In the case of sheaves, for which Licharz uses centrifugal casting among other methods, we guarantee easy traceability to the start of casting thanks to a batch number.
Verifiable quality: standardised test certificates
Of course, we will provide you with official proof of quality for every delivery from Licharz. These test certificates are based on European standard EN 10204:2005. This standard applies to test certificates both for metal products and for non-metal products. Depending on your requirements we can add various test certificates to your order:
Certificate of compliance "2.1"
This document verifies that our products comply with generally accepted standards based on different testing standards and therefore meet your order. For example, this includes Charpy impact properties (EN ISO 179:20001), determination of tensile properties (EN ISO 527-1:1996) and ball indentation hardness tests on plastics. These tests are part of Licharz' regular quality assurance measures.
Factory test certificate "2.2"
The factory test certificate provides you with additional in-depth test results of our on-going quality control, but it is not batch-specific. We test tensile strain at break, tensile strength, and flexural strength, as well as Shore hardness and ball indentation hardness.
Acceptance test certificate "3.1"
This certificate informs you of the specific test results of your ordered product. These data are recorded and confirmed by a quality officer who is independent of our production department. In addition, the specified batch number enables traceability of the product.
Any questions?
Would you like to know more about our test certificates? Or do you have to meet certain requirements or official standards within your production chain? Our experts will be happy to help you:
Stefan Klein
Compliance Officer
This email address is being protected from spambots. You need JavaScript enabled to view it.