Compliance at Licharz – Always the best solution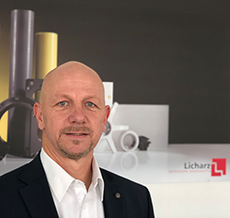 Companies which manufacture or distribute products must make sure that they meet all applicable regulations. Full documentation along the supply chain makes it easier to demonstrate compliance. Information about the documents you require can be found in your specific contracts. We take both your responsibilities and our own very seriously and give you all the help and documents you need for your compliance work. Each of our documents is carefully prepared and checked by our experts. "We see it as our duty as a business to provide correct compliance documentation," explains Stefan Klein, Compliance Officer at Licharz GmbH. He is responsible for making sure that all certifications are present, stored in the document management system and linked to the right processes. These documents are divided into order-related documents, general documents and customer contracts.
What document types are there?
Order-related documents are certifications that confirm that the products delivered meet the order requirements. These include certificates of compliance, test reports and inspection certificates as per DIN EN 10204:2005 and ISO 10474. The difference between these documents relates to the information about test results. Certificates of compliance do not include this information, while test reports provide information from general tests. Inspection certificates include information on the batch-level test results for the specific order.
Licharz also provides dimensional test reports for all of its component parts. They are an important part of quality assurance.
Order-related documents also include supplier's declarations (as per Regulation UCC IA (EU/2015/2447), Art. 61 in conjunction with UCC IA Annex 22-15). These documents detail the goods' origin, as well as the non-EU nations in which they can receive preferential status when being imported. Klein explains: "This is for tax purposes, specifically in order to save customs fees."
Food grade certifications are a different matter. These allow Licharz to sell plastics and plastic components that come into contact with food. The products are regularly sent to an accredited laboratory to be tested for compliance with EU standards as per framework Regulation 1935/2004 and Regulation EU/10/2011.
Clarity along the supply chain
Alongside documents directly related to specific orders, there are also general certifications that help you sell your products. These include REACH and RoHS declarations (Directive 2011/65/EU), as well as long-term supplier's declarations (as per Regulation UCC IA (EU/2015/2447)).
The REACH regulation is an EU chemicals regulation that came into force in 2007. It regulates the chemicals that can be imported and exported to and from the EU. Chemicals must be registered in the database of the responsible authority (the ECHA in Helsinki) before they are allowed on the EU market. For Licharz, the REACH declaration means that we have to ensure and verify that all of the chemicals used by our suppliers to produce plastics are registered in this database.
The RoHS declaration (as per Directive 2011/65/EU), which limits the use of certain hazardous substances in electrical and electronic appliances, also affects us. Customers need to know that our plastics do not contain substances like bromine, iodine and cadmium, or that the levels of these chemicals do not exceed the permitted total concentration.
We classify supplier's declarations as order-related documents. If these relate to long-term supplier relationships, however, they can be replaced by a more general document called a long-term supplier's declaration. This is usually the case when a supplier provides an identical product whose originating status can be assumed to also be identical. "Our customers often request these documents at the turn of the year. The testing work for us is the same," explains Klein.
Creating a basis for successful cooperation
Contracts and agreements on quality assurance, transport and logistics, along with codes of conduct, are all agreements made between customers and suppliers. They are negotiated well before the first order is made and form the basis of successful cooperation.
Hard work
"Compliance work is not easy, it requires a lot of expertise. Fortunately, we have that expertise," says Klein. He is sure that the way that Licharz manages certifications, declarations and certificates is the right one, and that customers benefit as a result. This makes it another area where Licharz has the right solutions.