Calculate cut to size pieces online and get a 2% discount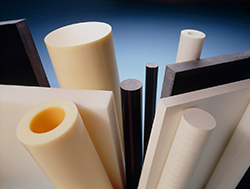 On request we cut semi-finished products such as rod, sheet and tube to custom lengths. Whether sawn or planed, long or short: We will produce the blank that you want. You always get the right solution for your requirement. You save the cost of cutting and the associated inventory. With no scrap and offcuts to deal with you also produce less waste. Our service: Using our cut to size calculation tool eCut you can easily get the price in black and white at any time. Set up your own individual account in our online shop and off you go.
Also offcuts of tubes, rods and sheets are available in our online shop. You can order the rod, sheet and tube pieces that you need conveniently over the internet. Practical: Dimensions, dimensional tolerance, price and quantity are given for each piece. You will find the right product in the blink of an eye.
The highlight: The offcuts available in our online shop can arrive at your doorstep in a very short time – ready for your machining. To put it simple: We store, you order. Benefit from short delivery times and enhanced cost effectiveness. You focus on your strengths and better meet your delivery commitments.
Going online pays: Ordering your cut to size pieces on the internet reduces your costs. Benefit from a price advantage of 2% of the net value compared to offline purchasing. Our online store – short delivery times, the right products and a price advantage on blanks. Many good reasons for a successful visit! Take a look: Online-Shop.